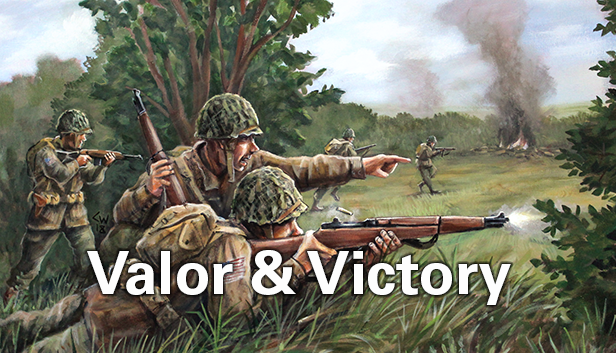 Valor & Victory
A downloadable game for Windows and macOS
Coming 2019
Through the shattered ruins of a quaint European village, to the scorched sands of North Africa, and on the deadly beaches of a mist-shrouded Pacific island, Valor & Victory puts you in command of the troops and machines that fought across the battlefields of World War II.
Valor & Victory is a fast playing, easy to learn World War II squad-level game system. V&V gets you into the action quickly, without requiring you to learn a lot of minutiae and unnecessary detail. But don't let that fool you — Valor & Victory is a complete WWII wargaming system, covering infantry and armored combat, artillery and air strikes, snipers, close assaults, armored overruns, fortifications, and much more!
Valor & Victory may be easy to learn, but it's challenging and fun. So whether you're looking for an evening of serious wargaming action, or simply a quick battle at lunch, Valor & Victory delivers!
Download
Click download now to get access to the following files:
valor-and-victory-windows-alpha-build.zip
113 MB
valor-and-victory-mac-alpha-build.zip
110 MB
Full Version of Game when Released
Support this game at or above a special price point to receive something exclusive.
Copy of Final Retail game with Steam Key
Hey There
Thank you for dropping by and looking at my game. I know some of you are very keen to support Independent developers like me who make games we all like to play.
I will be making two versions of this game. The first is a free small one map version that will introduce people to the game and let them try it out. This is the version I am working on at the moment and you can download as I develop it.
The second is the full version with multiple maps and scenarios. This version will retail for $29.99 or more. If you buy this reward you will get this version at no additional cost to you, together with a steam key. In addition you will get access to early beta's and exclusive news.
Expected availability of Valor & Victory is 4th Quarter 2018.