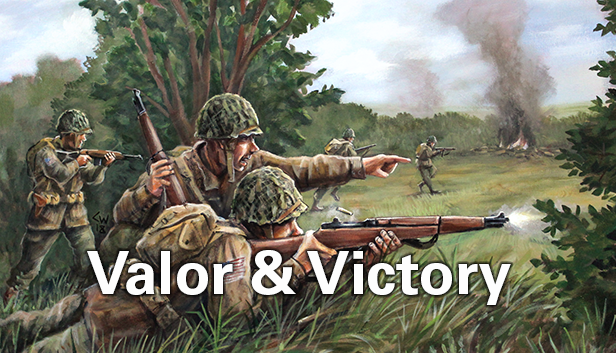 Valor & Victory
Hi All
So its been a month since I last published an update and developer build.
This latest build has a lot of behind the scene code changes but not so much visibly to notice.
As I am still developing I constantly break things as I implement new features or re-engineer something. So getting to a point where things are kind of stable to show progress is always difficult. Anyway I hope this build is stable and gives you a chance to check out progress and a couple of new maps.
This build does have the first two official scenarios. It also has some AI for the German's who should make some semi sensible decisions in opportunity fire. They don't move yet and there are no checks on game end or victory conditions. That is all for the next release.
I have now set up the steam page - https://store.steampowered.com/app/963870/Valor__Victory/ so you can now add the game to your wish list.
This might be the last update for a while as I have two other games about to launch and I want to focus on getting the AI working for this game.
I am targeting to have a closed beta on Steam in early 2019 - as early as January if everything aligns. Those of you who kindly take advantage of the $20 reward will get exclusive access to the early beta.
Thanks for your continued support
Lance
Files
valor-and-victory-windows-alpha-build.zip
113 MB
Version 1.0.16
Oct 20, 2018
valor-and-victory-mac-alpha-build.zip
110 MB
Version 1.0.15
Sep 20, 2018